Collectif Medz Bazar is an alternative-folk band composed of musicians of Armenian, Turkish, French and American descent. Drawing on their respective traditions and those of neighboring cultures, the members of the collective create original arrangements of traditional music as well as compositions of their own.
The band's last production, VODKI ՈՏՔԻ/STAND/AYAKLAN/DEBOUT, is a call for dialogue between peoples, for their emancipation from destructive ideologies, for stepping beyond a heritage of hatred and violence.
VODKI ՈՏՔԻ / STAND / AYALKAN / DEBOUT, our latest music video. January 2021.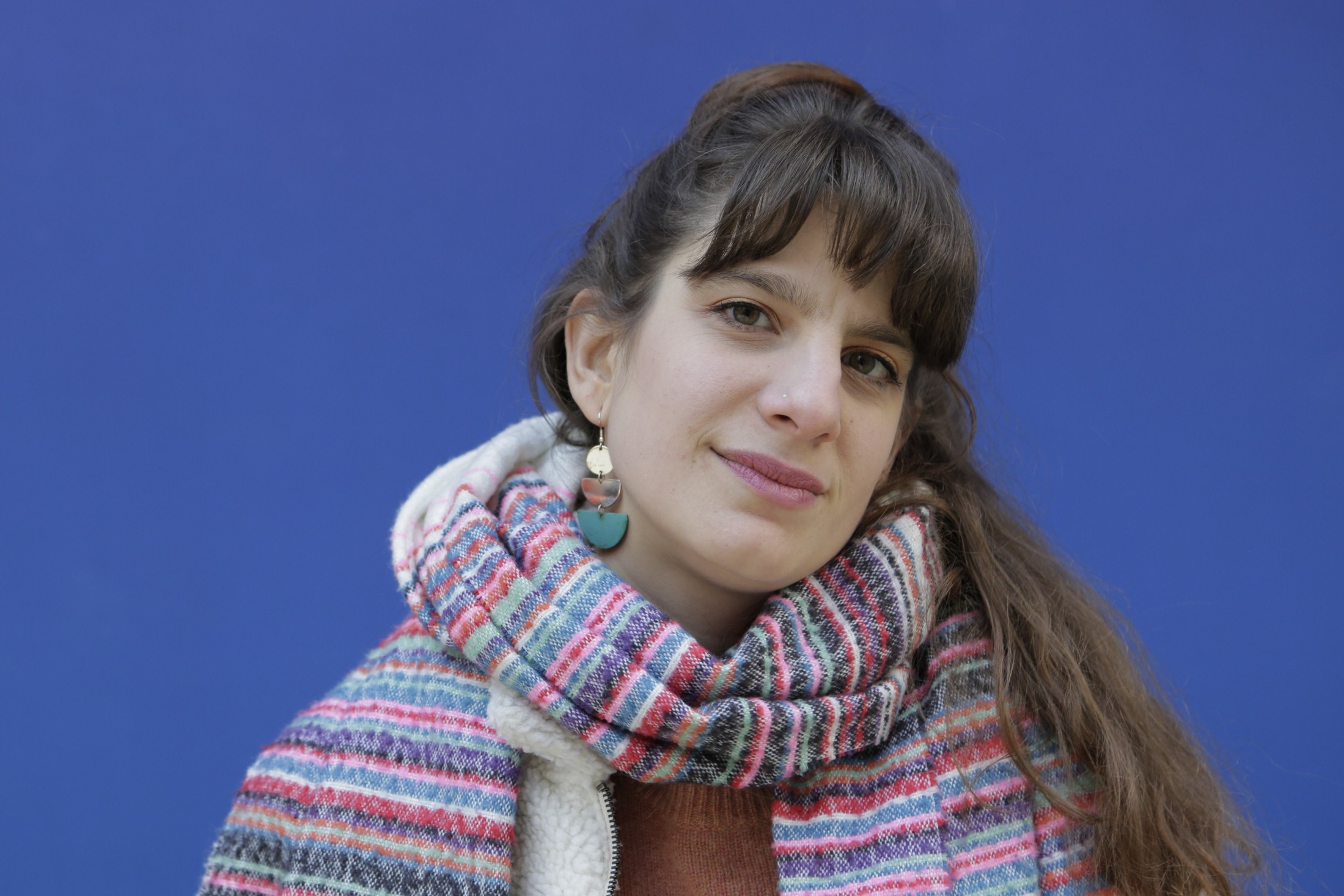 Ezgi Sevgi Can
(clarinet, saxophone, vocals)
The notes that Ezgi delivers from her wind instruments are pin-sharp, just as her words. Initially trained in singing and in Classical and Flamenco guitar, she started playing clarinet during her studies in Ankara, her hometown. Arriving in Paris, she studied Jazz, and has formed several bands since. Without superfluous embellishing, her warm and elaborate phrases reach one's soul and take the time to make one travel to new yet familiar places. Her influences range from Turkish Folk to Rock, from Flamenco to Jazz. She writes melodies and lyrics with candour and precision, and effortlessly embraces new sounds and tunes with her unique style, on clarinet or saxophone.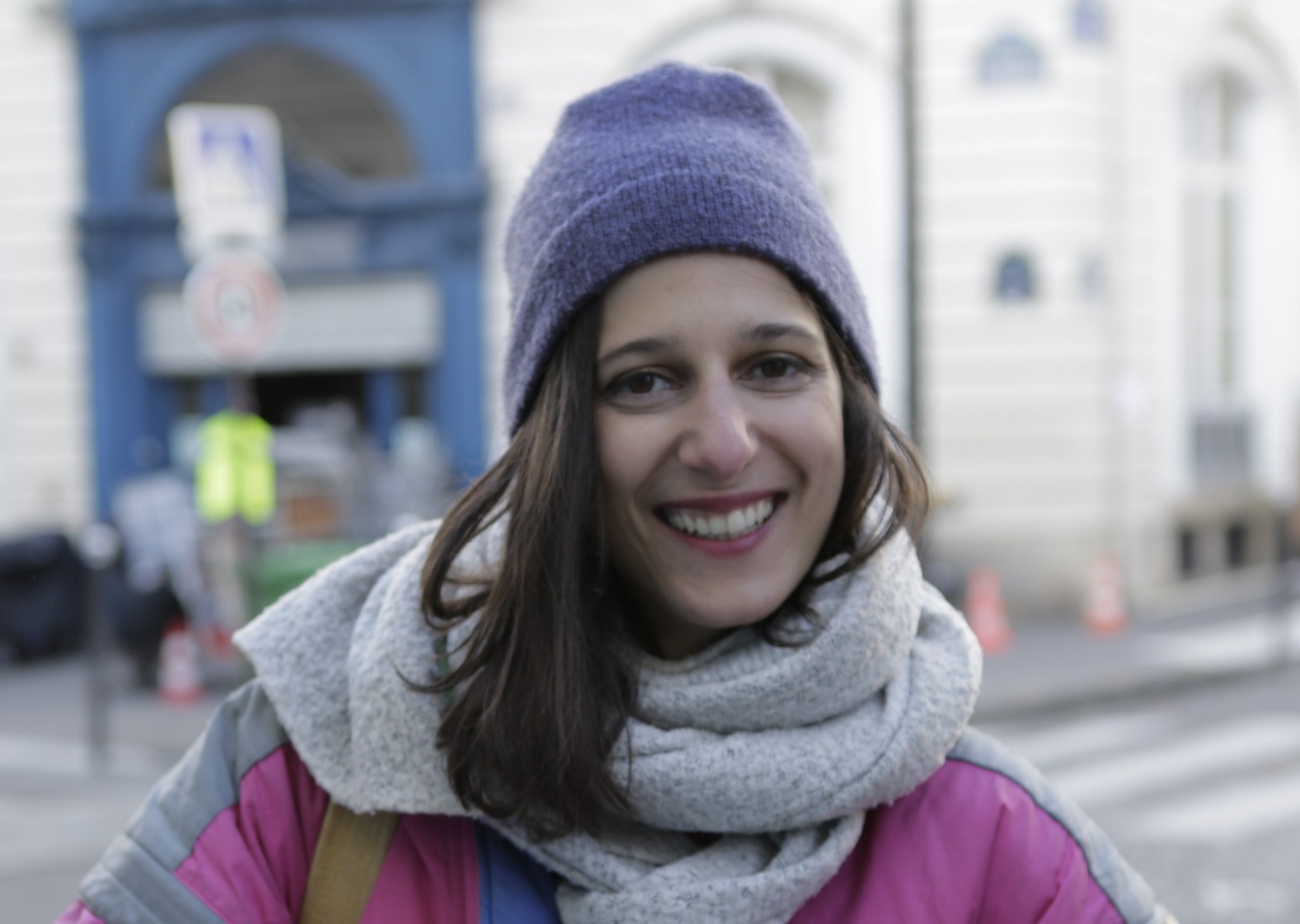 Shushan Kerovpyan
(double bass, vocals)
Born in Paris to a family of musicians, Shushan was immersed from early age into Armenian and Middle-Eastern traditional musics, and learned Armenian modal chant by oral transmission. Being partly American, she was also strongly influenced by Folk and Soul music. As the band was taking shape, she decided to pick up the double bass, and developed a unique and unadorned touch, influenced by Soul, Folk and Modal music. She sings with precision and an implacable sincerity, and delivers original melodies and lyrics with mysterious yet crystal-clear images. Shushan regularly takes part in other projects, playing bass and singing in a variety of languages, from English to Ladino, from Spanish to Kurdish, from Greek to French.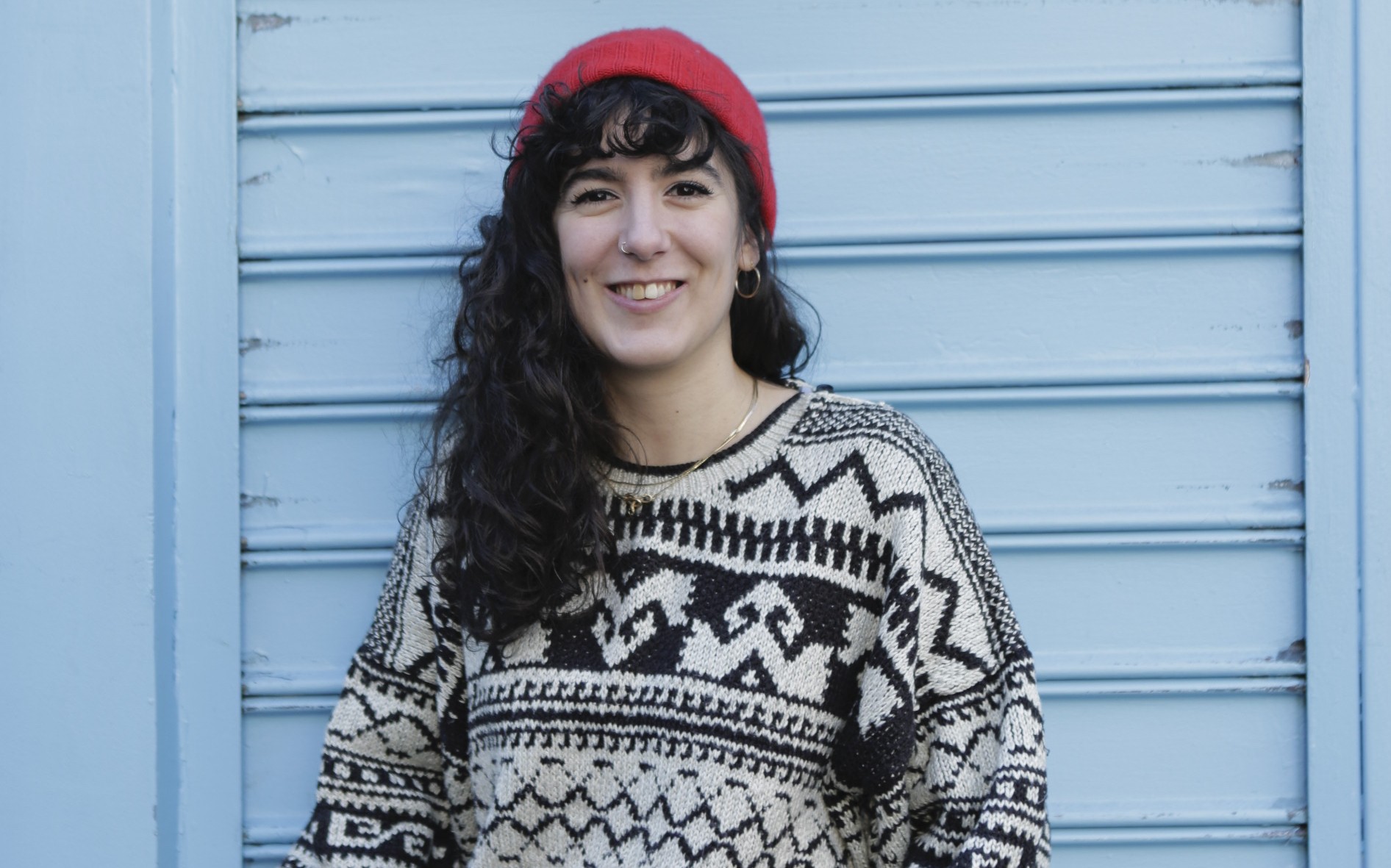 Elâ Nuroglu
(percussion, vocals)
Elâ spent her childhood both in France and in Turkey, forging a musical identity strongly fed by this double culture. Singing mainly in Turkish, she brings soulful, pastoral songs which she interprets with subtlety, yet with an electric and fierce interpretation. Her musical approach conjoins a very urban energy and the essence of the village and its bards. On percussion, which seems to be her natural habitat, her joyful energy is contagious. She was introduced to percussion at young age at the Lutherie urbaine near Paris, taking part in rhythm workshops and making instruments with recycled material, and later took on a course in drums at the conservatory. Elâ performs regularly in jam sessions and plays with several bands.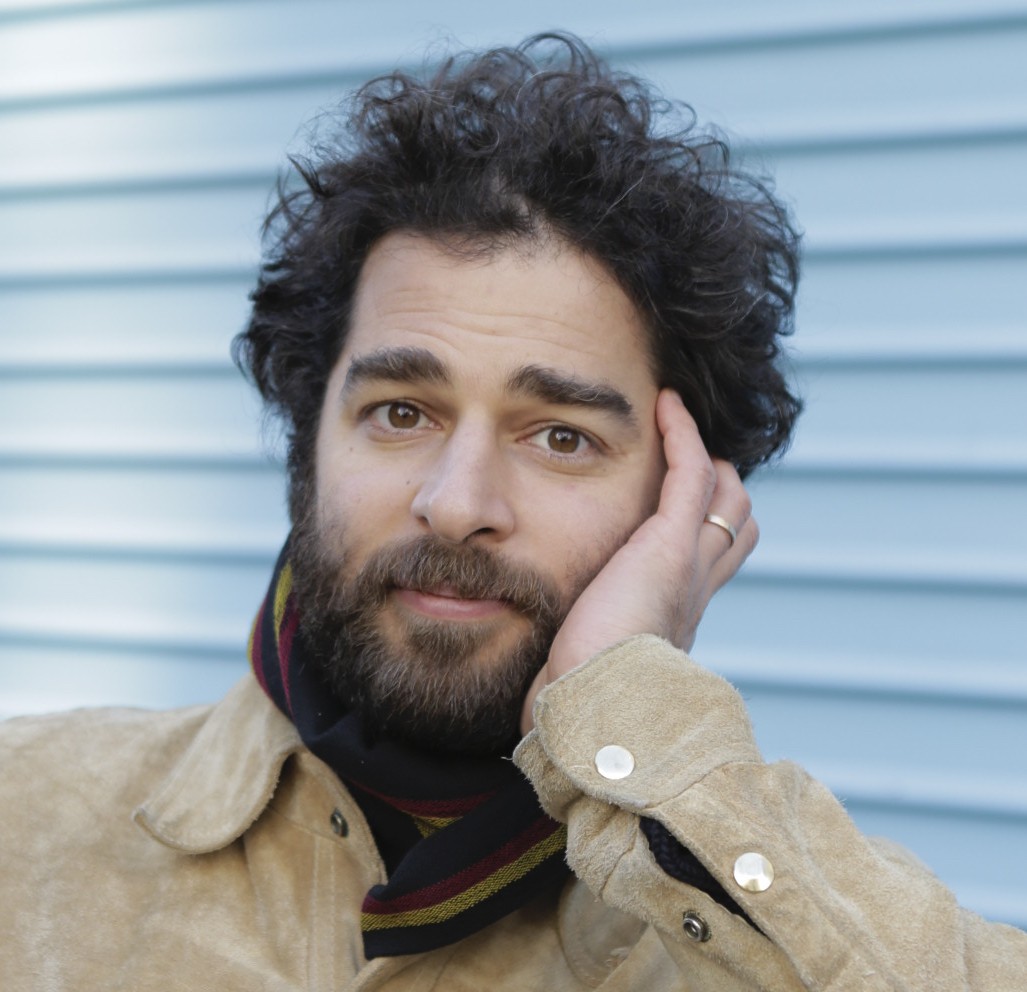 Vahan Kerovpyan
(percussion, keyboards, accordion, vocals)
Vahan taught himself percussion and piano as a child, and always wrote music and lyrics. With simple melodies, mostly rooted in Middle-Eastern modes and pitched on circular grooves, his songs invite to celebrate the uncomfortable: disillusionment, collective foolishness, transgression, growing up. Owing to his musician parents, his musical world is deeply shaped by Armenian Folk, Troubadour and Liturgical repertoire, but also by the concerts and cassettes he grew up listening to: Rock, Soul, Rebetiko, Classical, village music from Burundi, Indian and Persian Classical Music, Reggae and so forth. He trained Persian Zarb for several years. Working regularly in projects involving Theatre, Dance, Clown and Video, Vahan loves talking to the audience and believes in giving a sense of ritual and communion to concerts.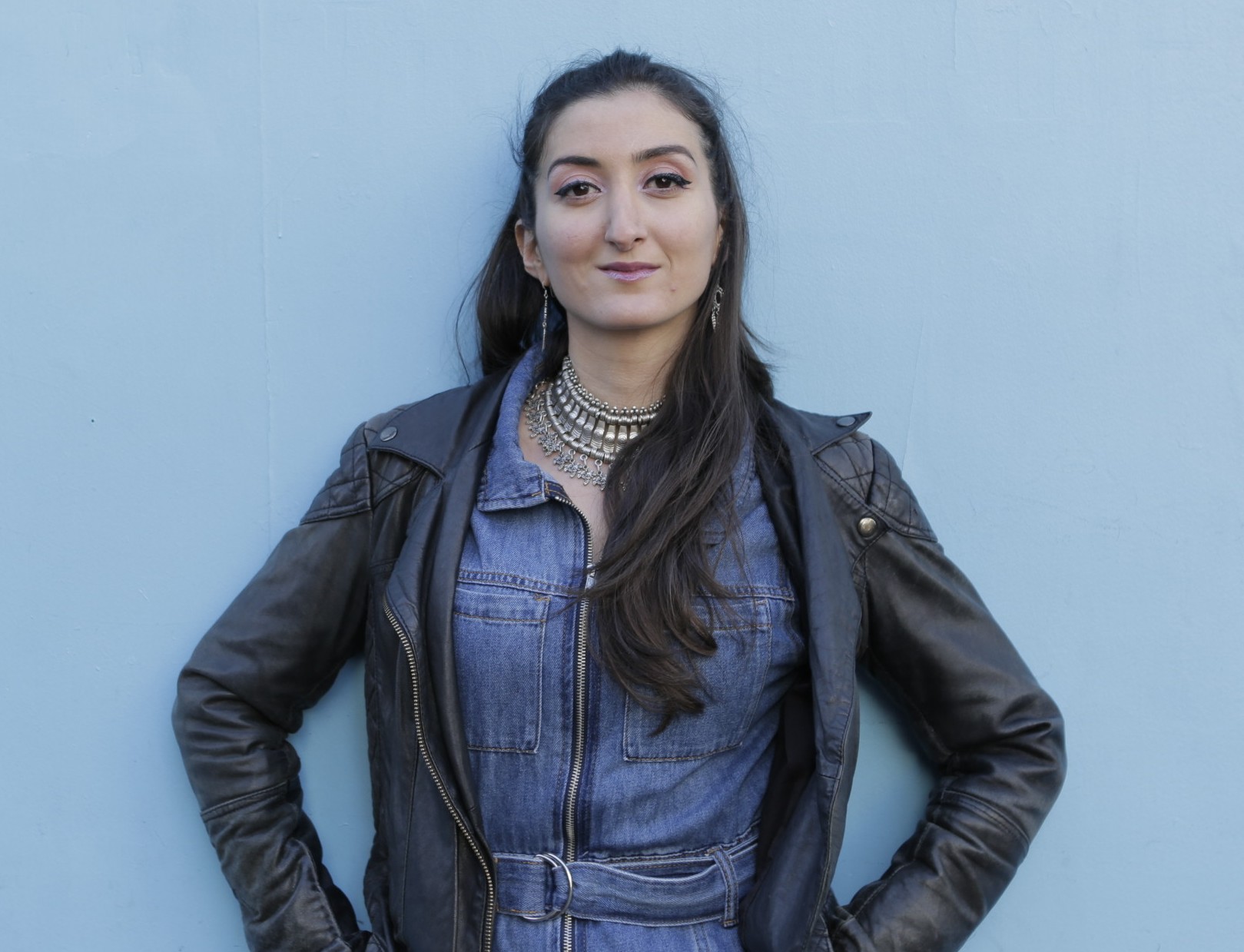 Sevana Tchakerian
(accordion, keyboards, shvi, percussion, vocals)
French-Armenian singer, pianist and accordionist Sevana is among those who hear something once, and can immediately include it into their musical expression. Her musical background, strongly influenced by Armenian Folk, Hip-Hop, Pop and Classical music, is consolidated by training in classical piano since childhood and later in classical singing. Her powerful voice can modulate effortlessly from a ballad to rap, from a dance tune to a traditional lament song. Her contagious energy will easily get everyone standing and dancing. She writes provocative lyrics in Armenian and in French, while offering punchy phrases on keyboards and accordion, and complex grooves on percussion.
Frequently invited to collaborate with artists from around the world, Sevana is also an active manager and educator, promoting Armenian musicians to the international scene, and developing her own method in musical initiation with children.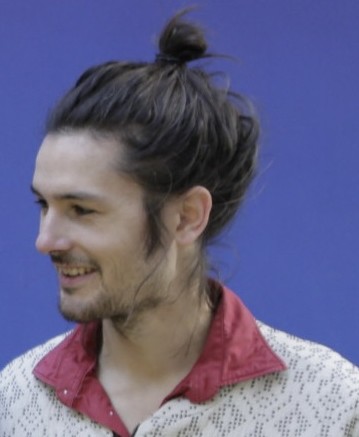 Marius Pibarot
(violin, double bass, percussion, vocals)
Marius is a multi-instrumentalist since his childhood. He started on violin in chamber music and jazz, and later studied drums, double bass and mandolin, and developed a variety of styles through his many travels and collaborations, ranging from Venezuelan to Old Time, from Cajun to Rock, from Chanson Française to Turkish and Armenian Folk. With French and English as mother tongues, Marius will pick up any other language and not only sing in it, but also soon enough speak it. He writes simple songs, complex phrases and catchy arrangements. His five string violin playing, sometimes boosted with some effect pedals, is warm and spontaneous. On percussion and bass, he brings a groovy latin touch, while his voice is as elastic as Marius himself.
Active in several other bands, Marius also writes music for films and plays, and is developing his solo project.